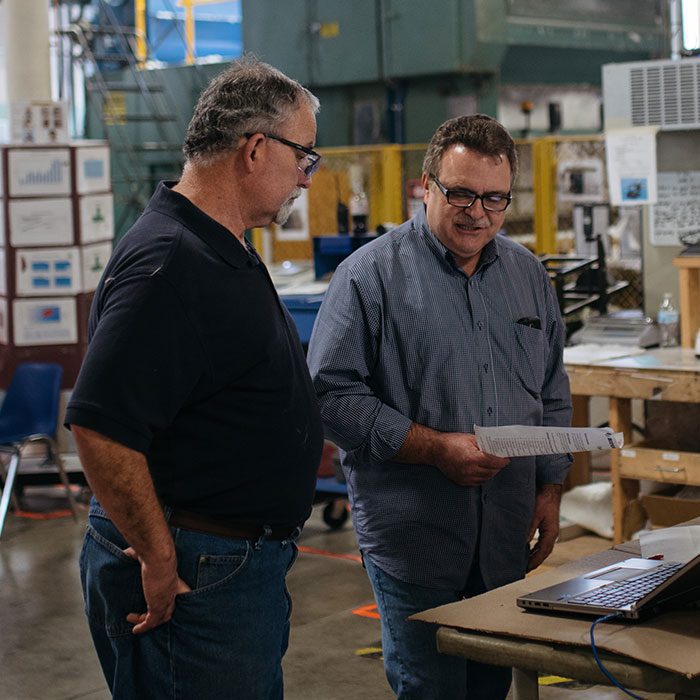 What Is Lean?
Lean is a systematic approach to identifying and eliminating waste (non-value-added activities) through continuous improvement by flowing the product at the pull of the customer (internal/external) , while relentlessly pursuing perfection.
---
How Has Lean Helped Us?
3 Week Lead Time
We reduced our standard lead time from 6 weeks down to 3 weeks.
99% On-Time Delivery
Our average on-time delivery has increased from 81.8% to 99%.

4,000+ Ideas
Our employees have implemented 4,202 waste eliminating ideas.
---
Lean University
With the creation of Lean University (Lean U) we have been able to educate and implement Lean tools to further our business. We have implemented Lean tools such as 5S=+1, Heijunka Boards, Gemba walks, Value stream mapping, and Poka-Yoke.

Lean Manufacturing is in the DNA of The Brickle Group. For us it's as natural as breathing, sleeping, or walking. It enables us to provide our customers with the products they want, on time deliveries, and a better quality product. It has also helped us reduce our utilized space, cut down on our Non-Value actions, and increased our employee engagement.

The Brickle Group faced some challenges when first trying to implement Lean Manufacturing into our culture in 2004. After pushing through those hiccups, the changes that have been made are astounding. Since implementing lean The Brickle Group has made substantial improvements in every aspect of our businesses.